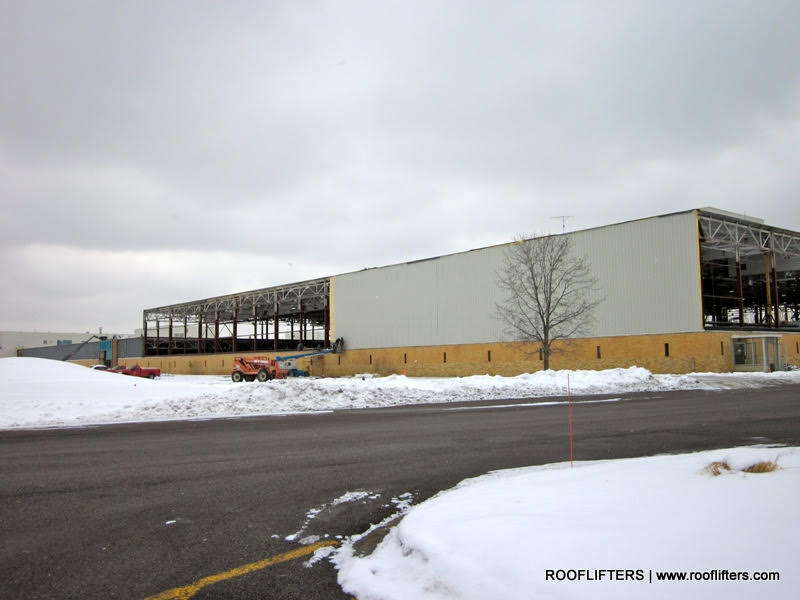 4247 EASTERN AVE
4247 Eastern was the former Siemens Dematic/Smiths Industries factory. At the time of purchase, this asset had been vacant for nearly five years and slated to be torn down and replaced with a Wal-Mart store, which fell through.
Extensive improvements were made to deliver a custom solution for ABC Automotive. With tax breaks from The City of Wyoming and with the help of Rooflifters, a Toronto and Miami-based company specializing in the complex art of raising roofs, 70% of the 328,000 square feet of factory was raised.
Additional modifications were made to the facility that improved the heating and cooling systems, plumbing and the overall site.
Property Details
Awarded: Grand Rapids Business Journal 2010 Lease of the Year
Awarded: CAR 2010 Biggest Industrial Lease of the Year