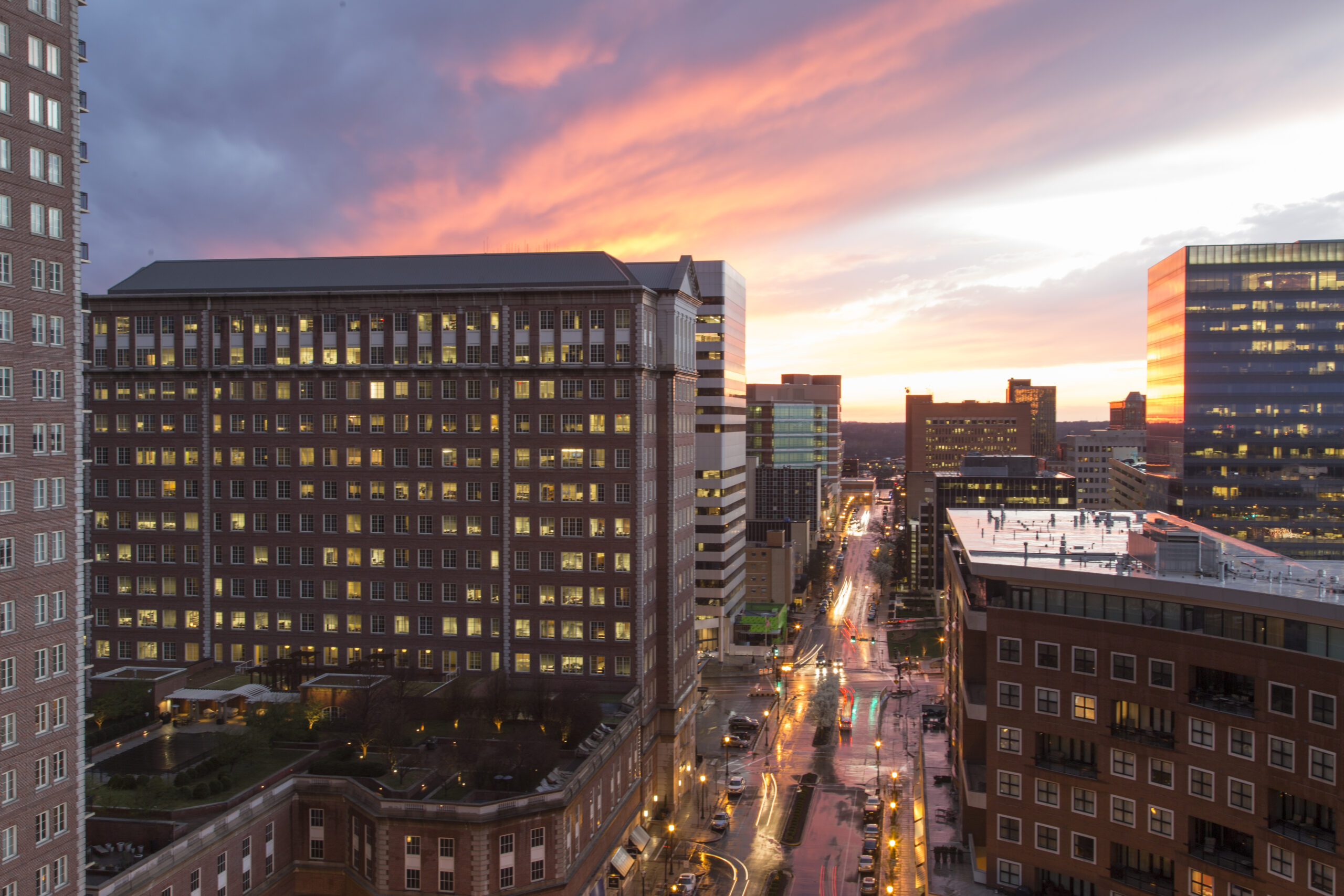 190 CARONDELET PLAZA
THE PLAZA
Franklin Partners added The Plaza at Clayton, 190 Carondelet Plaza to their portfolio in 2017. This 16-story, 325,172-square foot asset, known as the Plaza, is widely considered to be the finest office property in the entire St. Louis area.  This Class A+, "trophy-quality", multi-tenant office building is located in downtown Clayton and is recognized by local and national real estate professionals as the "location of choice" for premier tenants within the St. Louis metropolitan area.
Designed by Atlanta-based Smallwood, Reynolds, Stewart, and developed by St. Louis-based THF Realty in 2001, The Plaza in Clayton is one component of the most successful mixed-use developments ever to have been completed in Clayton MO.  It's the largest brick project ever completed in St. Louis history and also includes the luxury Plaza in Clayton condominium Tower and the Ritz Carlton.  The timeless architecture and design ensure longtime viability and demand for space within the building
On March 15, 2022, Franklin Partners announced that The Plaza will be transformed to meet today's evolving office environment.  With the help of Wright Heerema Architects, a variety of flexible, inspired spaces have been planned that amplify the work day experience while upholding the classic feel of the property.  These added amenities marry a traditional workplace with thoughtful, innovative spaces where tenants can collaborate and socialize either in person, or virtually. This redefined environment creates energy in the workday, which provides a human-centric experience for employees. 
Property Details
Renovated: 2001
16 Floors
Rapidly evolving "socially activated" environment
1M+ Pedestrian friendly retail space
255+ Boutiques and Service Businesses
Immediate connectivity to mass public transportation systems
Outdoor deck
Car wash & detailing services
On-site property management
24 hour Keycard Access