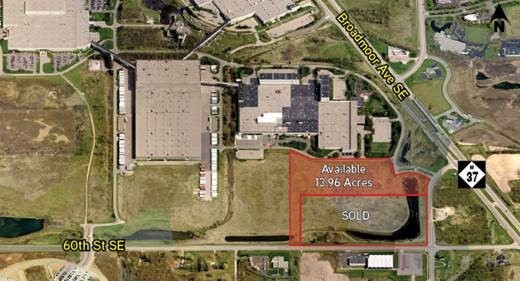 4647 60TH ST
This 13.96-acre industrial site is available, offering easy access to M-37, M-6 highways and Gerald R Ford Airport.
This parcel is ready for construction with all utilities in place. 12" water and sewer lines, including on-site retention and a 6" line running Broadmoor Avenue SE. The City sewer is available with 16" mains. Natural gas available on-site with 8" man at PSI off Broadmoor Avenue SE. This site has approval for a 13,800-volt substation on-site or distribution voltage on Broadmoor Avenue SE.
4647 60th Street is located in a highly desirable zoning area amongst world-class manufacturers.