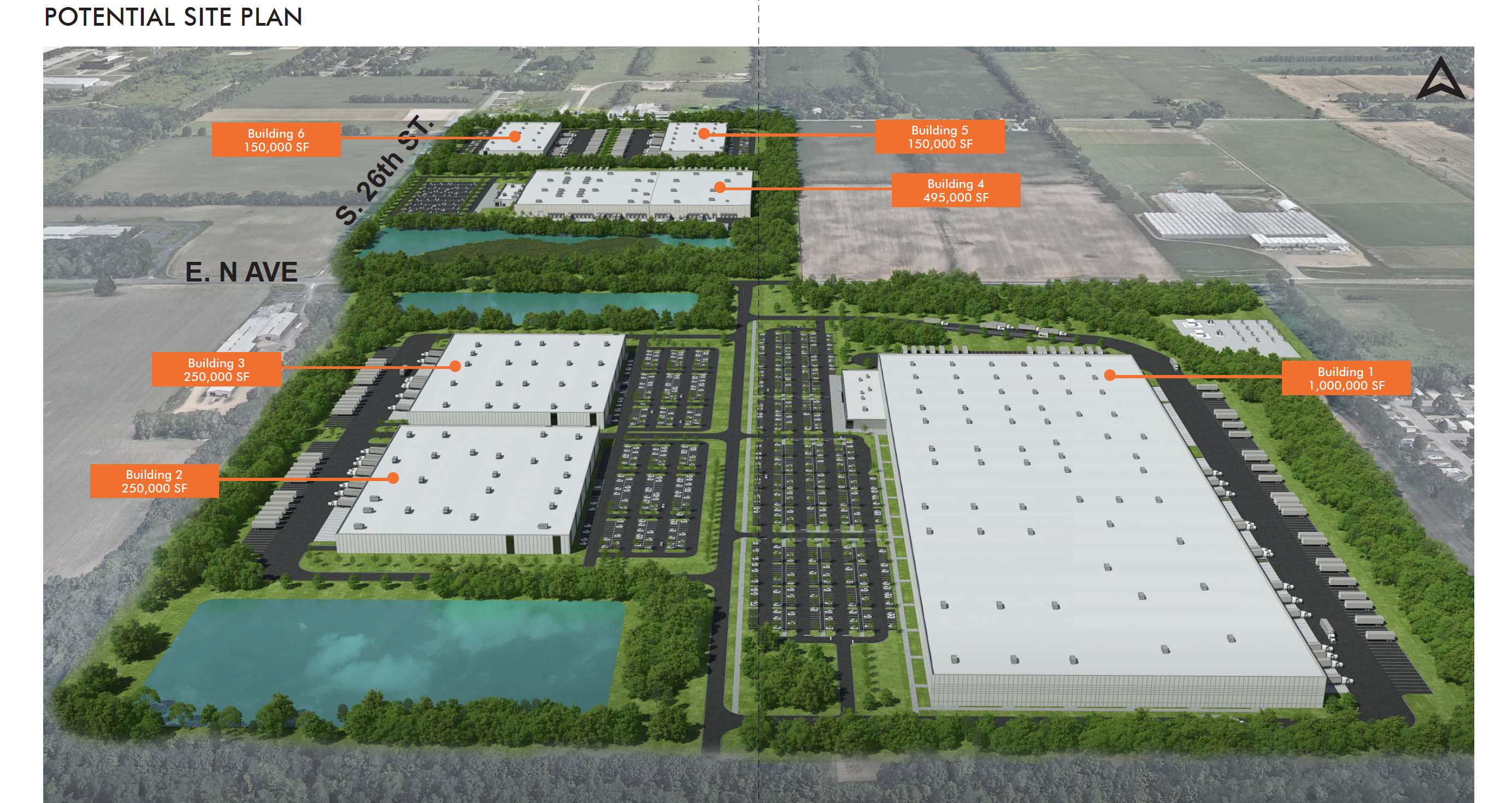 SOUTHWEST MICHIGAN COMMERCE PARK
East N Avenue, Kalamazoo, MI 49048
Southwest Michigan Commerce Park is one of the last remaining parcels of land zoned for industrial development in the Greater Kalamazoo market. Totaling nearly 225 acres, the North Park offers Light Industrial zoning while the South Park is zoned for Manufacturing.
Ideally positioned at the corner of South 26th Street and East N Avenue in Kalamazoo's primary Industrial Corridor, this Park offers excellent accessibility, utilities in place to the site, up to 100 MW of power available to site, and frontage along two all-weather roads. This parcel can accommodate multiple sizes and layouts of facilities and provide quick access to I-94.
Kalamazoo is located halfway between Chicago and Detroit, offering easy access to the Midwest via I-94, US-131, I-69, and I-80/90, all located within 10 to 90 minutes from this site. Twenty-one million consumers are located within 3 hours of Kalamazoo. This development offers a fantastic build-to-suit opportunity with Franklin Partners, an experienced and well-respected Western Michigan developer. This is an ideal and unique opportunity with size and power to handle your largest user.
Property Details
Build-to-Suit Opportunity up to 1,000,000+ SF
Up to 100 MW of Power Available to the Site
Utilities in Place
Easy Access to I-94
located halfway between Chicago and Detroit, offering easy access to the Midwest via I-94, US-131, I-69, and I-80/