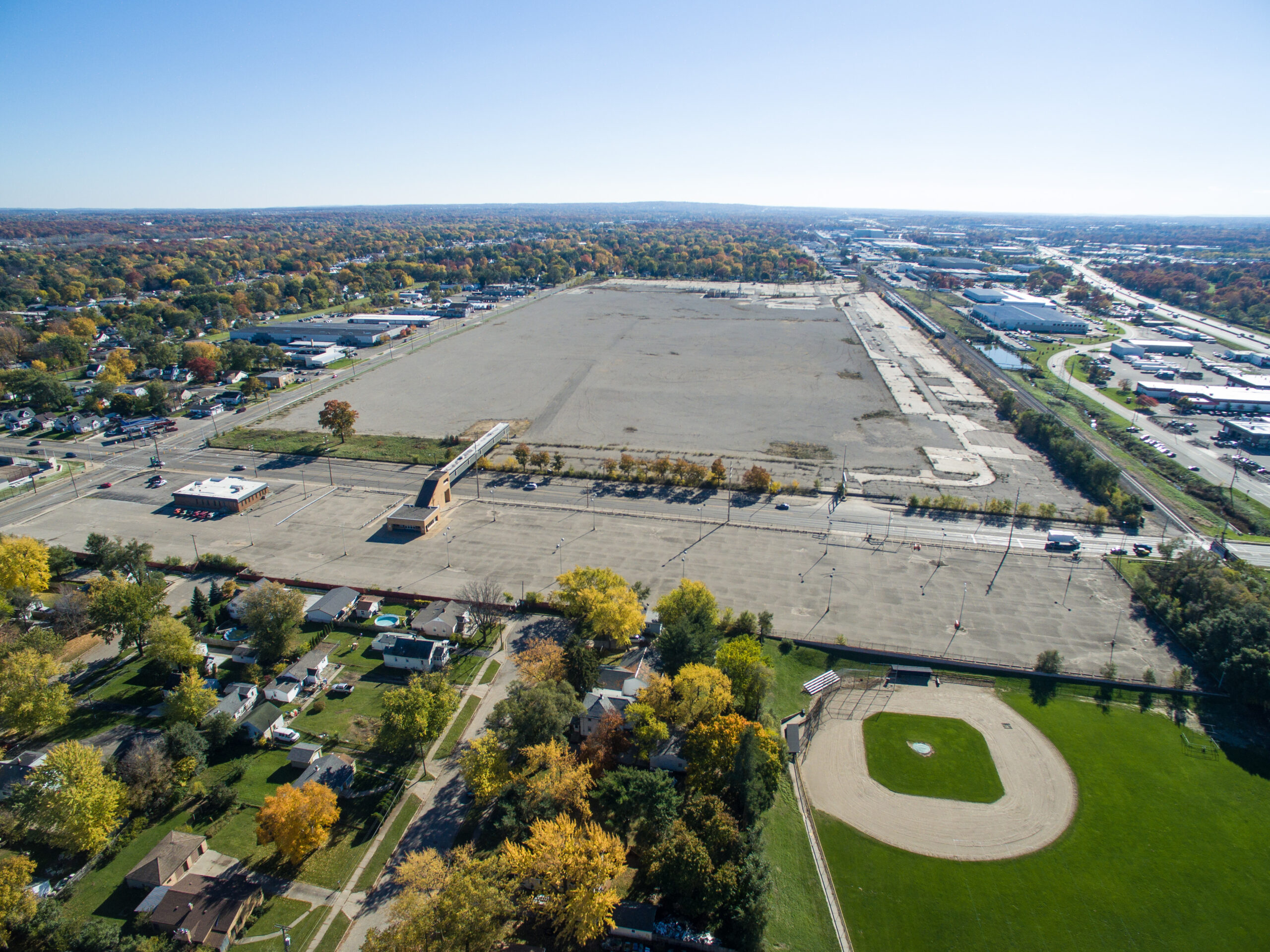 SITE 36 – 300 36th Street SW
Site 36 Industrial Park: an immediate development opportunity that epitomizes West Michigan's pinnacle destination for advanced manufacturing on a large scale. Spanning 75 acres, this industrial park boasts seamless access to US-131, positioning it as a nucleus for manufacturing excellence within the metropolitan area. With over 75 acres of contiguous, fully prepared manufacturing infrastructure and a dynamic population of 300,000 residents within a 5-mile radius – including 29,750 employed in manufacturing – Site 36 Industrial Park is seamlessly integrated into a skilled, industrious community.
Nestled in the City of Wyoming, this strategic location offers a network of transportation options. With direct entry to US-131, a pivotal north/south artery, coupled with freight rail service and proximity to Gerald R. Ford International Airport, transportation efficiency is paramount. The park further boasts a dedicated Consumers Energy sub-station offering up to 41 megawatts of power at T-1 rates while accommodating structures ranging from 100,000 to 1,000,000 square feet. High-pressure natural gas, ample municipal water, and sewer infrastructure are readily accessible. Site 36 Industrial Park's strategic advantage extends to its two existing rail spurs, seamlessly linked to the Grand Elk Railroad yard, which connects to three class one railroads in Elkhart, Indiana, fostering enhanced connectivity over a 100-mile span.
The City of Wyoming, driven to foster employment growth, offers compelling state and local tax incentives to beckon significant users to the site. As an irresistible fusion of strategic location, infrastructure, and community support, Site 36 Industrial Park beckons as the ultimate platform for pioneering manufacturing ventures.
Property Details
Two existing on-site rail spurs
Consumers Energy Substation
High pressure natural gas, municipal water and sewer all available on-site
Local and State incentives available for new construction at this site