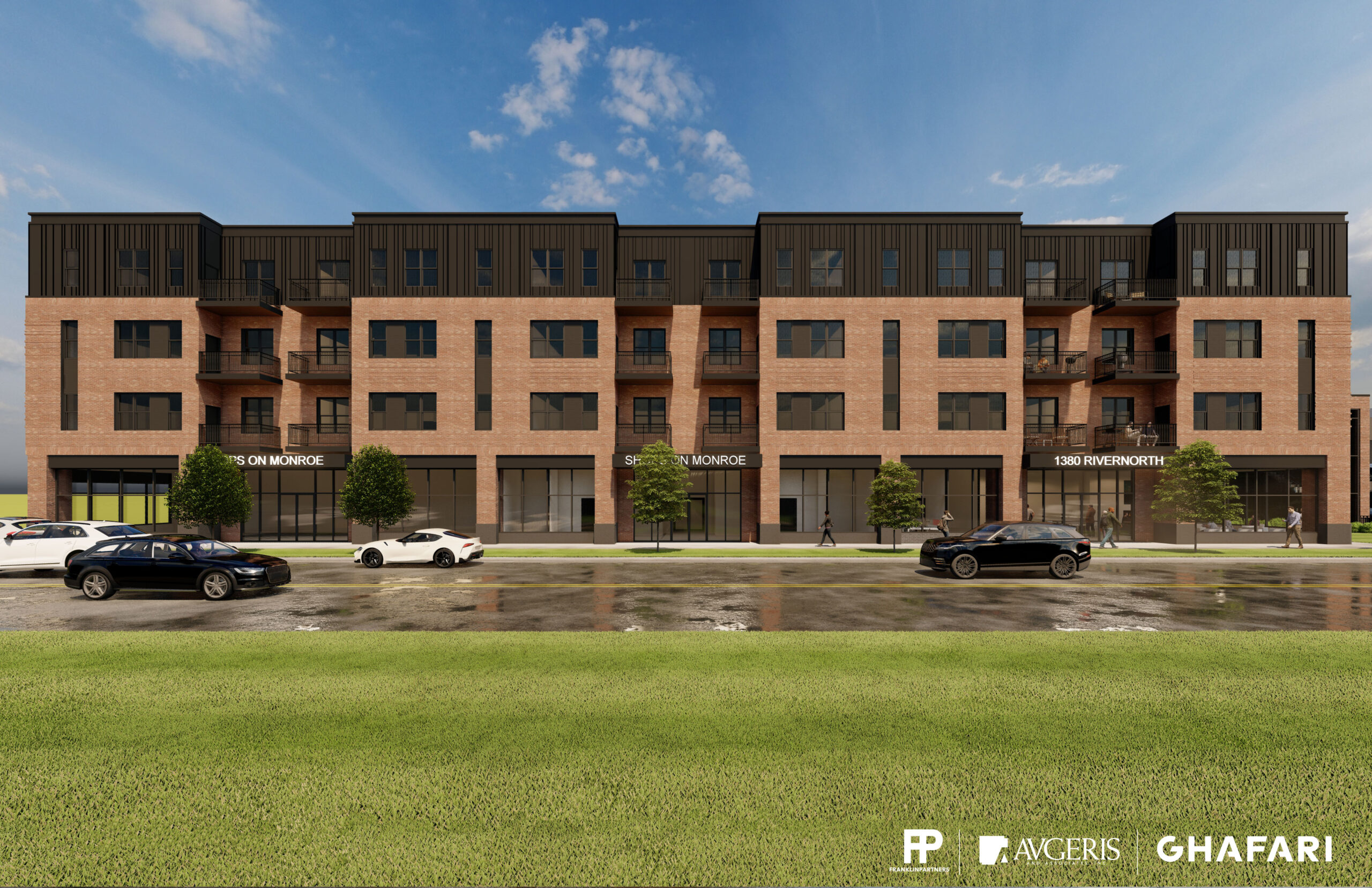 RIVER NORTH
River North is a new multi-phase residential project transforming 1340 North Monroe in Grand Rapids, Michigan. The project was announced in May 2023 and will offer 526 new apartment units upon completion, making it one of the most significant housing proposals in the area in recent years.
Franklin Partners and Avgeris & Associates purchased the 7.5-acre site in 2015, located in the Creston neighborhood near downtown and neighboring the Grand River. In phase one, the former Display Pack, Inc. manufacturing facility will be demolished, paving the way for the construction of half of the apartment units and a parking deck providing 627 new parking spaces.
The apartment mix will feature studio, one- and two-bedroom market-rate units. The development will also include open-air courtyards between apartment complexes, featuring shared patio spaces, a pool, hot tub, sports area, fire pits, and grills. The apartment structures will also provide residents with a fitness area and shared workspaces.
River North is situated in the North Monroe corridor and is located across the street from a public access park that will serve as the headwaters for the Grand River redevelopment. This recreational amenity alone is expected to be a significant draw for prospective renters, locals, and visitors and will undoubtedly contribute to the continued redevelopment of the North Monroe Corridor and the Creston community.
Property Details
East of the Grand River adjacent to the public access point
Close Proximity to Downtown Grand Rapids and the Creston Neighborhood
On-site parking
Studio, One-and Two-Bedroom Market-Rate Apartments