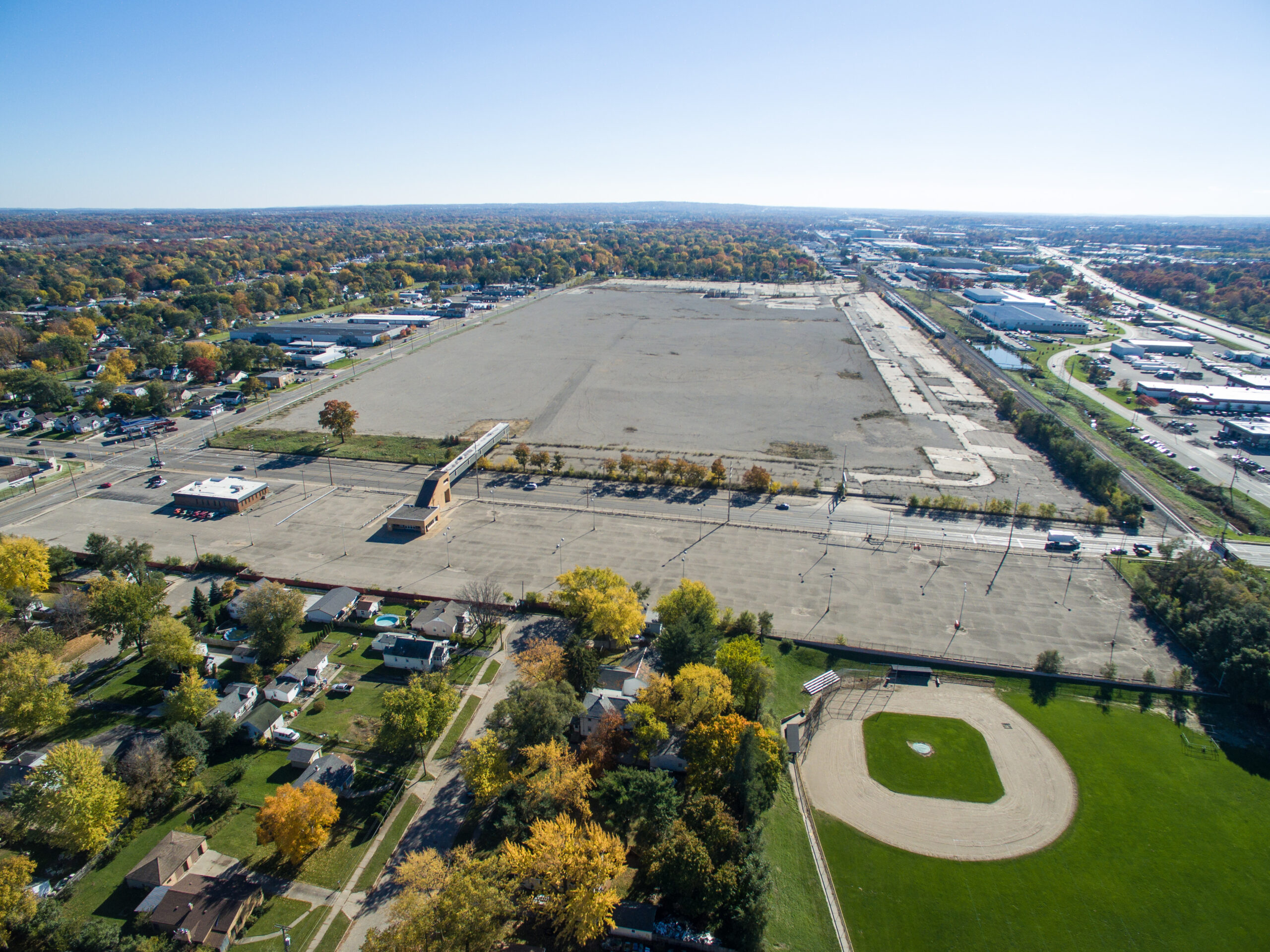 SITE 36 – 300 36th Street SW
Site 36 Industrial Park is available for immediate development. This 75-acre park is the premier destination for large scale, advanced manufacturing in West Michigan. Site 36 offers over 75 acres of contiguous, shovel ready, manufacturing infrastructure, including direct access to US-131, in the heart of the metro area. With a total population of 300,000 people within 5 miles of the site, including 29,750 people currently employed in manufacturing, Site 36 Industrial Park is located in the heart of a talent rich, hard-working community. 
Located in the City of Wyoming, Site 36 Industrial Park is serviced by nearly every major mode of transportation. This site has immediate access to US-131, a major north/south highway, direct freight rail service, and is eight miles from Gerald R. Ford International Airport. The Park offers its own Consumers Energy sub-station with up to 41 megawatt of dedicated power at T-1 rates, and can accommodate new facilities from 100,000 square feet up to 1,000,000 square feet. High-pressure natural gas and ample municipal water and sewer are also available on-site. Site 36 Industrial Park has two existing rail spurs into the site, which are directly adjacent to the Grand Elk Railroad yard. The Grand Elk connects to three class one railroads in Elkhart, Indiana, approximately 100 miles south of the site. 
The City of Wyoming is motivated to attract new jobs and can offer significant state and local tax incentives to attract large users to the site.
Property Details
Two existing on-site rail spurs
Consumers Energy Substation
High pressure natural gas, municipal water and sewer all available on-site
Local and State incentives available for new construction at this site