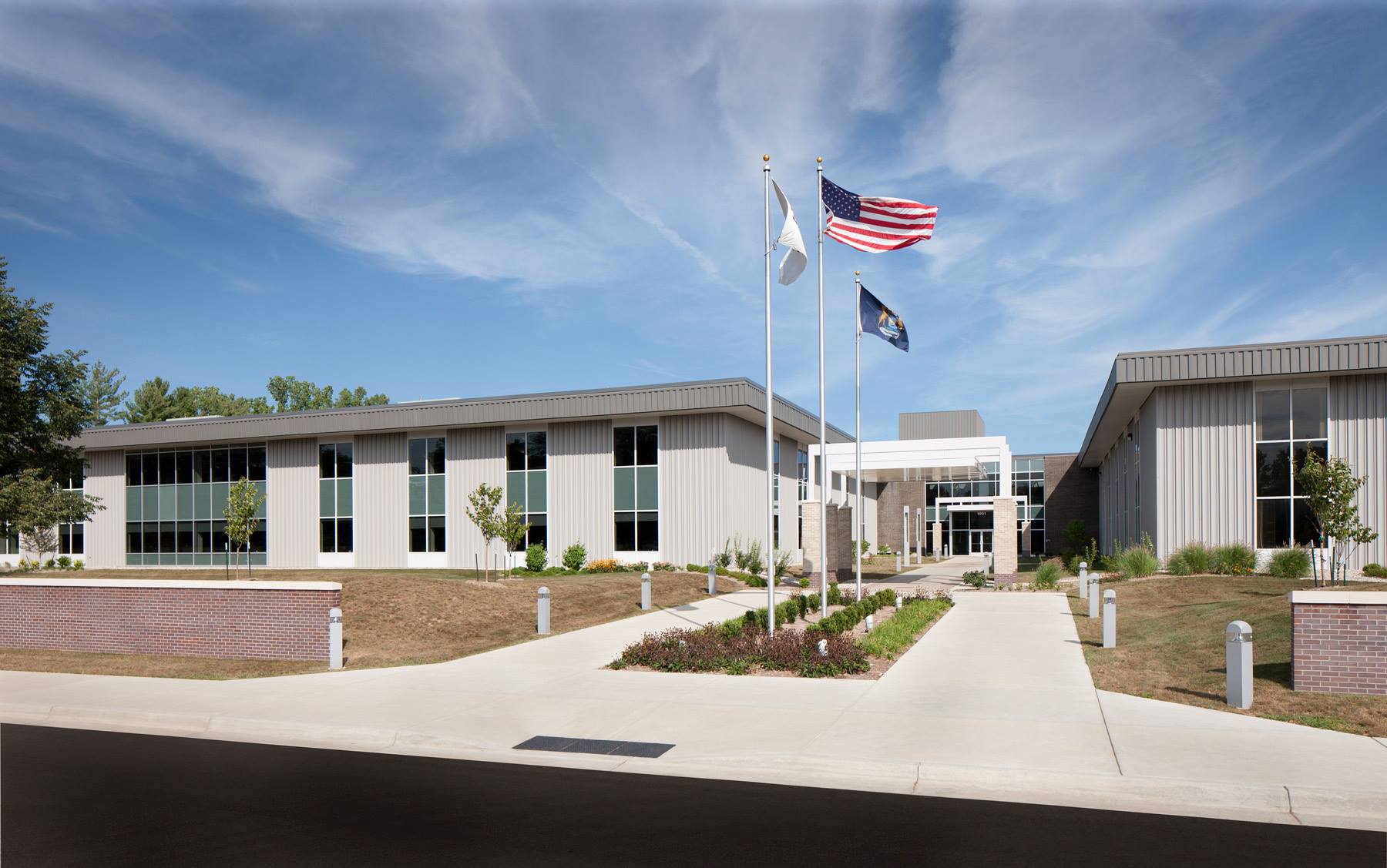 1901 ROMENCE
The Quads is a premier office building located in the Southwest Michigan Market. This 400,000 SF facility is comprised of four, 100,000 SF buildings connected by a central core. The Quads location offers an outstanding opportunity with highly efficient, customizable floor plates consisting of 50,000 SF per floor, up to 200,000 SF.
Positioned on a 43-acre campus, providing cost-effective and latency sensitive options for users in the thriving Southwest Michigan market.
The location of the property places it central for commerce between Detroit, Chicago, Grand Rapids and South Bend. Newcomers will be a welcome addition to our tenant community.
Renovated in 2016, the building now offers, Class A amenities that include on-site tenant fitness, on-site food service, ample parking and several suite and square footage options to meet future expansion needs.
Property Details
Awards: CAR 2011 Biggest Office Lease of the Year
State of the Art Building Systems
24 hour Keycard Access
Multiple Passenger & Freight Elevators
HQ Facility Potential
Data Center Potential
Close Proximity to I-94 & US-131
50,0000 SF floor plates
New Roof and Mechanicals
Up to 25 MW of Power Available